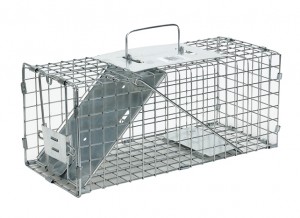 Havent updated this blog in a long time, thought I write a little post about my recent attempts to get some squirrels out of our attic. As usual, squirrels made their way through again. Even though my frustration reached an all time high again, I went for a humane squirrel removal solution.
This is a scenario that many of the home owners experience many times. This creature many a times is a squirrel but fortunately enough you need not to keep on worrying on the animal, it is possible to capture the squirrel by use of a bait that will easily attract the animal to the trap, it is also important to note that you also have to be keen while handling the squirrel.
How to use a trap for the squirrel
Here are some few tips on how you can use a trap to catch the squirrel; -Try to learn more about the trap before using it. Once you are familiar with it bring the bait ingredients,
-monitor the squirrel's habits. Get to know its frequently used routes; this includes the trees it's used to climbing or even the places it visits regularly. The best time to watch it is in the morning or slightly after.
-you can try out the trap with a slice of bread. Apply peanut butter on the slice of bread using a butter knife. -With the peanut butter being in the middle of the bread fold the piece.
-Break some piece of the bread to use it as chum for the squirrel. This should be placed next to the place where you will set up the trap.
-Set the trap and ensure that you bait it. A piece of bread smeared with some peanut is okay for bait. You can spread some sunflower feeds on the peanut butter.
-Place the trap around the place you frequently see the squirrel. Try and avoid setting the trap for some several days after placement.
-ensure that you check on the trap three times a day. In case you catch one ensure that you use gloves to handle it.